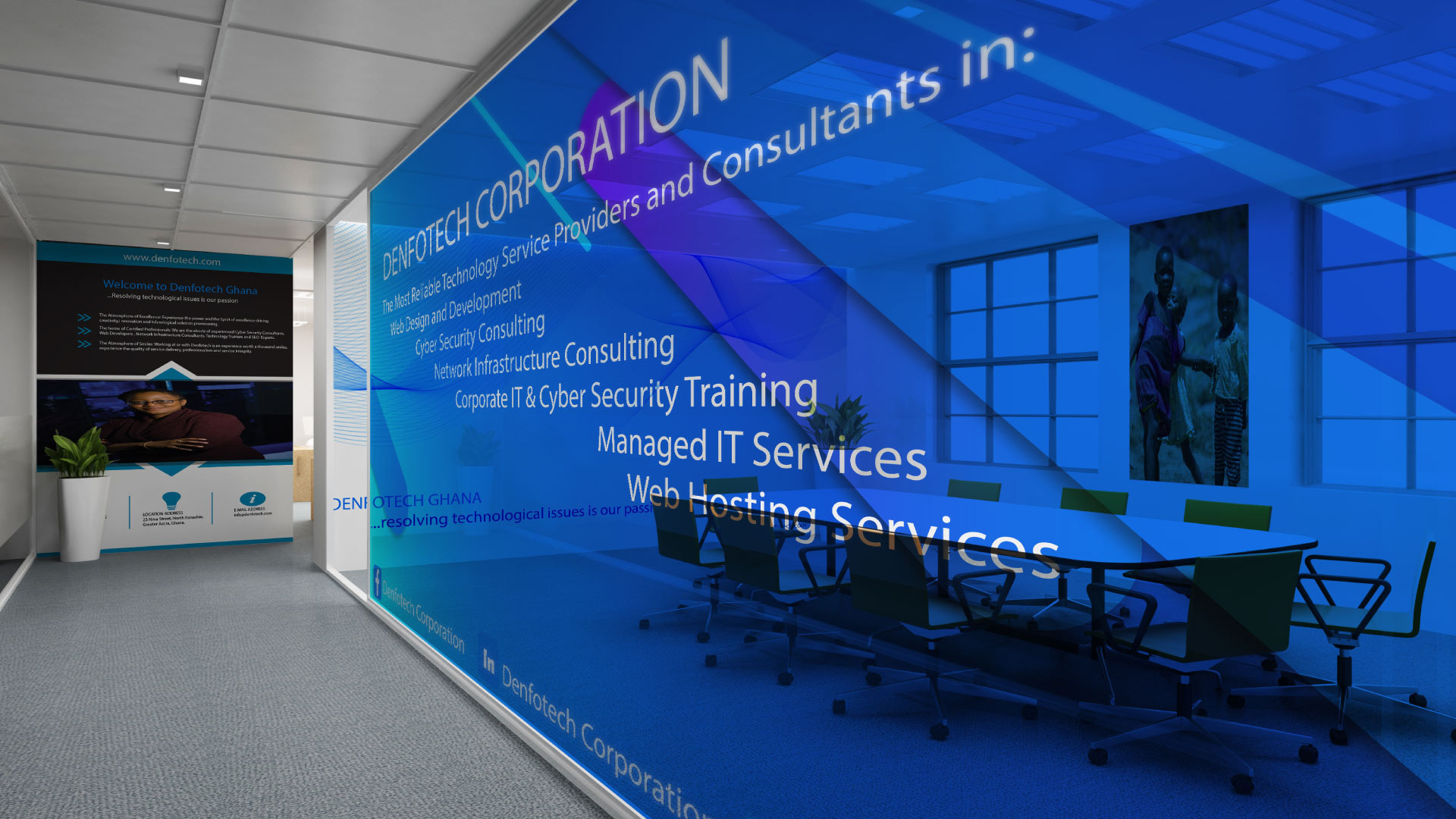 Get TO Know US & LET's Start!
Ready To Work With Our Team?
We will be glad to serve you!
About Denfotech Inc
Denfotech In started in Ghana as a top cyber security and digital forensics firm specializing in security consulting, and security vulnerability research. We were noted for our quality of service delivery and profesionalism, we always put a smile on the faces of our nummerous clients. The firm expanded its list of services after partnering with various technology firms, obtaining the necessary certifications, and employing quality staffs to augment the numerous work loads and services demanded by our clients. Denfotech is equipped with  modern Malware Research Lab, a Cybercrime Lab; and a Professional Penetration Testing lab for training and research. We soon realize most of the IT professionals in the country had little to zero knowledge on practical network security. To fill this gap and In attempt to fulfill it stated mission, the firm started providing highly technical security and technology training and services to Government Bodies & Security Agencies, the Corporate & Legal Sectors, and tertiary institutions. The firm boast of numerous highly technical experts certified in various technology fields such as Microsoft, Cisco , VMware and Linux.
You have tried the rest! Now try us and compare!

Dennis Edem Ofori
Founder & CEO - Cyber Security & Network Infrastructure Consultant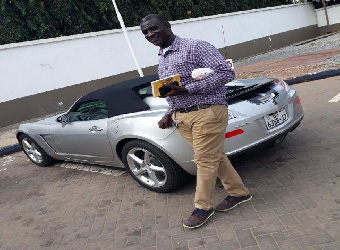 Thomas Tanor
Business Development Manager
Certification
We are led by a team of technology experts and certified cyber security professionals with versatile industrial experiences.  We are certified by numerous vendors and security organization including Microsoft, VMware, Oracle, Cisco, EC-Council  and many others.
Technical Knowledge
Our technical experts has had vast experience in the field of cyber security, web development, technology training and network architecture; and expertise in vulnerability research and development.
Vast Industry Experience
Our experts have extensive experience working with different types of enterprises in varied industries and with a variety of network infrastructures and systems and boast of numerous international certifications in the security domain.
Professionalism
At Denfotech, our team of experts adhere strictly to terms of contract. We guarantee our clients quality service delivery with loads of integrity. we do not disclose our clients business dealings with third parties.
Office Locations
Denfotech  as a corporate body operate from two countries.The nature of our client's project determines which team of professionals handles the project. In some situations, parts of a client project may be shared between our professionals in the two countries. We also have professionals from the USA that may conduct external vulnerability assessment depending on the nature and scope of work.
Tchad Address
Ave Charles de Gaulle, Quartiier Dembe, 7th Arrondissement, BP 4553 , Ndjamena, Tchad.
Ghana Address
 23 Nma Street, Swanlake
 North Kaneshie, Accra, Ghana.
Partner With Us
Denfotech  Inc, We are the leaders in information  technology service provisioning,  IT infrastructure consulting, IT training and  Web design and development provision and practical  cyber security.
Partner with us today!
Best IT Bootcamp and Training Provider In Chad
LEADERS IN PROFESSIONAL AND BUSINESS WEB DESIGN
CYBER SECURITY AND NETWORK CONSULTING EXPERTS
MANAGED IT SERVICES AND WEB HOSTING SPECIALISTS
Location Address
23 Nma Street, Swanlake, North – Kaneshie, Accra.
Telephone
+233 570 716622 (WhatsApp  )